About
NY photographer, Christine Abbate
I'm inspired and blessed to meet so many different and interesting people while doing something that truly gives me joy. Photography is my visual art of choice and I will always be chasing light with my camera.
From the beginning of my memory, I've always been creating art. Besides photography, I've studied many other artistic mediums; from fine art (drawing, painting, sculpture), to digital art (graphic and web design), to the decorative arts of fashion. I've been lost in countless hours creating, as this is how I know I love what I do.
Read what other people are saying about me on my REVIEWS page.
Check out my Couples Boudoir Photography featured in the Huffington Post!
Find Christine Abbate on social: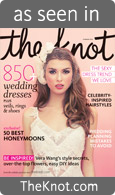 Instagram: blendnewyork.inc
Facebook: christine.abbate.photography
Twitter: miss_abbate
Google+: christine abbate photography & blendnewyork inc oyster bay
Gig Salad: christine_abbate_northport
Gig Masters: christineabbate
blendnewyork: New York Photographer | Blend New York Inc.
Thumbtack: Christine Abbate
---
FOLLOW CHRISTINE ABBATE ON INSTAGRAM https://www.instagram.com/blendnewyork.inc/ https://www.instagram.com/christineabbate/
LIKE CHRISTINE ABBATE ON FACEBOOK
https://www.facebook.com/christine.abbate.photography